Warehousing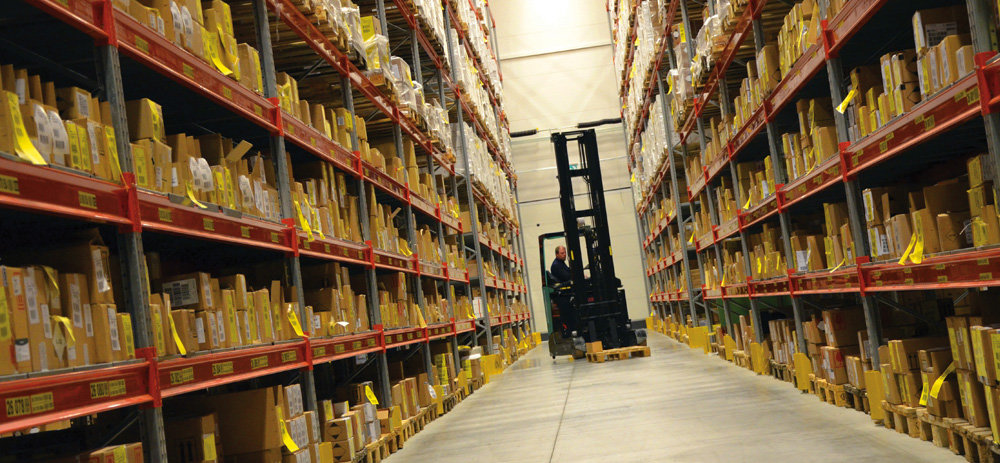 Having the logistics to move the goods and the warehouse herein Ipswich to de-van, re-work and store, means any overweight, customs or customer demands can be sorted efficiently in-house within hours. Your consignment doesn't need to be held, or incur third party costs, capitalising on the unexpected events that haulage sometimes throws up. We have it covered.
Our warehouse is ETSF. An External Temporary Storage Facility – ETSF (formerly known as Enhanced Remote Transit Sheds – ERTS) is a warehouse designated by HM Revenue and Customs (HMRC), where goods are temporarily stored pending clearance by HMRC and prior to release into free circulation. If you need your goods taken off the Port of Felixstowe, Tilbury or London Gateway and held until any duty is paid, we can accommodate you.
We have over 10,000 ft of warehouse space here in Ipswich, as well as access to our partner warehouse suppliers in East Anglia, London and Kent. This combined with our excellent planners here in Ipswich, makes us able to deliver, store and account for your goods in ways that many other suppliers can't offer you.
Secure, monitored warehousing with CCTV

Ideally located close to the Port Of Felixstowe

HM Customs fully approved ERTS facility

Import de-van and re-working of cargo

Export consolidation and storage for collection

Specialised and prestige cargoes planned and handled

'Split' cargoes and re-works including Hazardous cargo

Value added services tailored to customers individual requirements